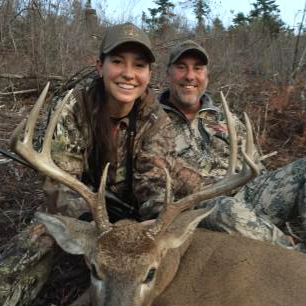 Retired
John retired from the Nevada Department of Wildlife (NDOW) in October 2014 as Outdoor Education Coordinator, where he administered the agency's statewide Hunter Education and Aquatic Education programs. John served as OEC from 2006-14 and in NDOW's Conservation Education Division since 1998, after beginning his career with NDOW's Fisheries Division at the Lake Mead Fish Hatchery outside Las Vegas. Shortly before retiring from state service John completed training to become a Certified Public Manager.

Shortly after retiring, John served a year (2015-16) as Interim Executive Director of the International Hunter Education Association-USA (IHEA-USA) - a non-profit dedicated to training hunters to be safe, ethical and legal - while leading the search for permanent ED. John also served IHEA-USA as Executive Board President, Region 1 Representative (15 western states), Past-Presidents Committee Chair and Nominations and Awards Committee Chair.

John grew up hunting and fishing in western Pennsylvania before enlisting in the U.S. Air Force after high school. He was stationed at Nellis AFB his entire USAF career before settling in Las Vegas. John has two children; Sean, Las Vegas and Katie, Reno. Sean graduated from UNLV (Rebel) and Katie UNR (Wolfpack), making for a good intra-family rivalry.

John's interests/hobbies include hunting, fishing, travel, classic car restoration, gardening, wine, cooking, politics and numerous other outdoor sports.