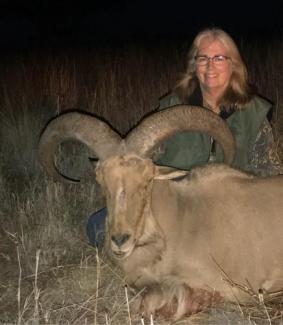 Retired Wildlife Biologist (Natural Resource Specialist)
Texas Parks & Wildlife Department
254-702-1869
Misty gained an appreciation for a variety of landscapes and all things outdoors early in life. Her father was a career Air Force man but always found time to take her hunting, fishing, or camping with the family whether they were stateside or overseas. This was time well spent as in doing so she found her passion which led to a career in Natural Resource Management.

She has been a member of The Wildlife Society for over 30 years. Having been taught the value of service/giving back she served as: President of the Southwest Section of The Wildlife Society, Board Member-at-Large and Secretary of the Texas Chapter of The Wildlife Society, Chair and member of countless committees and currently serves on TWS' The Wildlife Professional Editorial Advisory Board. In 2009 Misty was awarded TWS' Fellows Award and in 2018 she was awarded TCTWS's Honorary Life Membership for Professional Achievements and Contributions to Wildlife Conservation.

Misty is a certified Huntmaster with the Texas Youth Hunting Program, a Texas Hunter Education Instructor, an official Boone and Crockett Scorer, and an EMT.