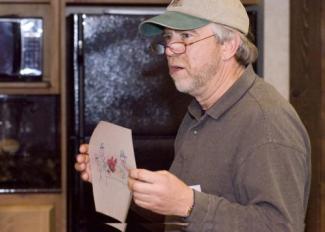 President
Bob Byrne Consulting
540-937-2139
Currently, Bob is owner of Bob Byrne Consulting, a conservation consulting firm specializing in finding innovative solutions to conservation issues through strategic planning, programmatic reviews, evaluations, group facilitation and literature reviews.

Prior to forming his own company, Bob spent 30+ years in conservation where he worked for three state wildlife agencies, two conservation NGOs and a conservation-communications consulting firm.

Being an avid hunter and angler, Bob has a deep concern about passing on our hunting and fishing heritage on to future generations, and has focused much of his recent efforts on this task.

Some of his most recent projects include:

➢ Assisted The Council to Advance Hunting and the Shooting Sports (CHASS) and the Wildlife Management Institute (WMI) develop the National Hunting and Shooting Sports Action Plan that is being used as the framework to improve recruitment, retention and re-activation (R3) programs for hunting and the shooting sports.

➢ Assisted the Recreational Boating and Fishing Foundation (RBFF) and the Aquatic resources Education Association (AREA) develop a strategic plan for angler recruitment, retention and re-activation programs.

➢ Developed Environmental Stewardship Plans for 17 outdoor shooting ranges operated by the Wildlife Resources Division of the Georgia Department of Natural Resources.

Bob can be reached at bobbyrne2018@gmail.com or 540-937-2139.