NOTE:  THIS WORKSHOP HAS BEEN CANCELLED!

The current National Conservation Training Center (NCTC) update for Post COVID Safety, NCTC policy. The National Conservation Training Center (NCTC) is finalizing post pandemic training policies regarding COVID and vaccine requirements. The NCTC is working with U.S. Fish and Wildlife Service's headquarters, the Department of the Interior, and the Centers for Disease Control to develop this policy. 
NCTC will require that all participants in training programs be fully vaccinated. If you are not fully vaccinated at this point, please contact Director David Windsor at: dave@clft.org for other options.
Please consider bringing the following important items to be prepared for the weather!
comfortable, warm, outdoor field clothing
warm cap or headband for ear protection
Rain gear
hiking/ work boots and;
toiletries

Bed linens and towels are provided by the facility!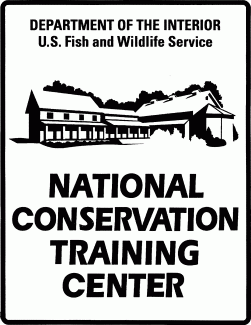 The National Conservation Training Center supports the mission of the U.S Fish and Wildlife Service in five critical ways:
Home and Heritage: NCTC serves as the physical and virtual "home" of the U.S. Fish and Wildlife Service, where the history and heritage of the Service are preserved and shared; 
Training for the Mission: NCTC provides exemplary training and professional development tailored to support Service employees and conservation partners in accomplishing the agency's mission; 
Partnerships: NCTC helps solve the urgent conservation challenges facing our natural resources by bringing together diverse partners to increase our relevance to the American people.
Sustainability: NCTC is a national leader in the conservation community for its state-of-the art facility and green practices.
Campus Setting
NCTC is a walking campus on a 533 acre property. The instructional classrooms, commons, and housing are situated within the rural setting of both forest and grasslands. The architectural design demonstrates the buildings and walkways are blended with the landscape to entice guests to shed their metropolis pressures. Outdoor patios, walkways, and break areas are situated to easily view the Mid-Atlantic area wildlife throughout the four seasons. Birds, white-tailed deer, fox, and other critters are frequently seen skittering up nearby trees or moving along a grassland culvert.
Travel instructions
The National Conservation Training Center, or frequently referred to as NCTC, is located just 60 miles or just over 1 hour outside the Washington DC metropolitan beltway. We are part of the Shepherdstown, West Virginia community also known for the nearby state university just down the road from us. Our location is closest to the Washington Dulles International Airport, but many customers also use Baltimore/Washington International and Reagan National (DC) Airport.