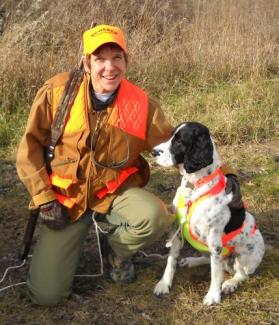 Conservation Officer, Retired (01/24/2019)
Formally with Iowa Dept. of Natural Resources, Law Enforcement Bureau
4022507713
Joli began her career in conservation by volunteering and working seasonal positions in Colorado with the Student Conservation Association, the NPS, USFWS, and the Iowa Conservation Commission while attending and after graduation from the University of Nebraska at Kearney. In 1989, Joli left Colorado to return home to the Midwest to start her 3-decade career as an Iowa Conservation Officer. In 1999, she expanded her role as a law enforcement (LE) trainer with the IDNR, accepting the new position of Training Coordinator and eventually becoming Supervisor of Licensing and Training for fifteen years. Coming full circle, Joli worked her final years back in the field.
Joli's passions have evolved from LE training and "education through enforcement" to introducing new audiences to conservation and natural resources recreation and appreciation through programs including Outdoor Journey for Girls and Becoming an Outdoors Woman. She also enjoys working with Iowa State University (ISU) in outdoor skills programming, Hunter Education, class presentations, and presenting for over two decades with the Program for Women in Science and Engineering.
Joli enjoys trailrunning, bicycling, and paddling with her partner and dogs. She finds great joy and deep value in bird hunting (especially behind her late, beloved springer, Abbey), firearm and bow hunting deer from a treestand, and sitting in the spring woods calling turkeys. She is excited to spend more time doing all of that--and CLfT!