Audience
natural resource professionals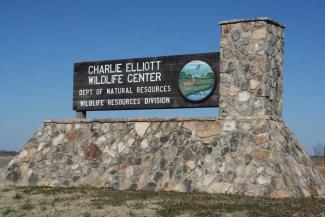 The 6,400-acre Charlie Elliott Wildlife Center, managed by the Georgia Department of Natural Resources, offers a variety of activities and programs. This beautiful area is centrally located in the state in a beautiful wooded setting near Mansfield, Georgia, making it easily accessible from Atlanta, Athens and Macon.
543 Elliott Trail
Mansfield, Ga. 30055
(770) 784-3059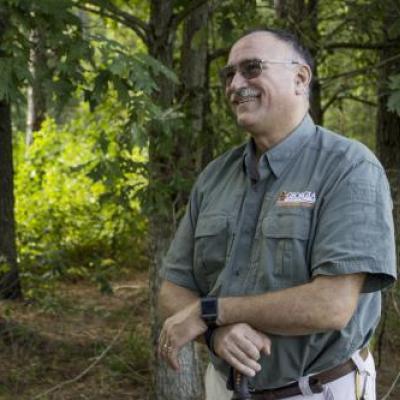 Director - Retired
GA Wildlife Resources Division
Rusty Garrison served as the Director of the Georgia Department of Natural Resources' Wildlife Resources Division from 2016-2020.
Rusty was with DNR for 20 years having served most recently as the manager of the Charlie Elliott Wildlife Center in Mansfield, Georgia. He served in numerous other capacities, including Assistant Chief of Game Management, State Coordinator of Project WILD, and Chief of the DNR Mountain Search and Rescue Team. Before his career with DNR, Rusty worked for the University of Georgia Cooperative Extension Service for nearly nine years.
Rusty has served as a CLfT instructor since 2012. He has assists with classes mostly at Charlie Elliott Wildlife Center in Georgia; but also teaches at Max McGraw in Illinois and at facilities in Colorado and Idaho.
Rusty holds the degrees of Bachelor of Science in Animal Sciences and a Master of Science in Wildlife Biology, both from the University of Georgia. He is active in his local community, having previously volunteered as a fire fighter and first responder for his county EMS. Rusty has traveled to over 75 countries while on mission trips and remains active in his local church. He is married to his wife Sue, has three daughters, and is a proud grandfather.