Audience
natural resource professionals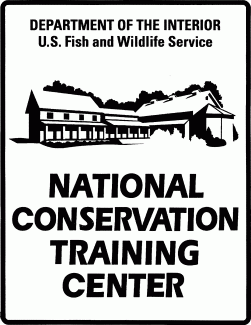 The National Conservation Training Center supports the mission of the U.S Fish and Wildlife Service in five critical ways:
Home and Heritage: NCTC serves as the physical and virtual "home" of the U.S. Fish and Wildlife Service, where the history and heritage of the Service are preserved and shared; 
Training for the Mission: NCTC provides exemplary training and professional development tailored to support Service employees and conservation partners in accomplishing the agency's mission; 
Partnerships: NCTC helps solve the urgent conservation challenges facing our natural resources by bringing together diverse partners to increase our relevance to the American people.
Sustainability: NCTC is a national leader in the conservation community for its state-of-the art facility and green practices.
Campus Setting
NCTC is a walking campus on a 533 acre property. The instructional classrooms, commons, and housing are situated within the rural setting of both forest and grasslands. The architectural design demonstrates the buildings and walkways are blended with the landscape to entice guests to shed their metropolis pressures. Outdoor patios, walkways, and break areas are situated to easily view the Mid-Atlantic area wildlife throughout the four seasons. Birds, white-tailed deer, fox, and other critters are frequently seen skittering up nearby trees or moving along a grassland culvert.
Travel instructions
The National Conservation Training Center, or frequently referred to as NCTC, is located just 60 miles or just over 1 hour outside the Washington DC metropolitan beltway. We are part of the Shepherdstown, West Virginia community also known for the nearby state university just down the road from us. Our location is closest to the Washington Dulles International Airport, but many customers also use Baltimore/Washington International and Reagan National (DC) Airport.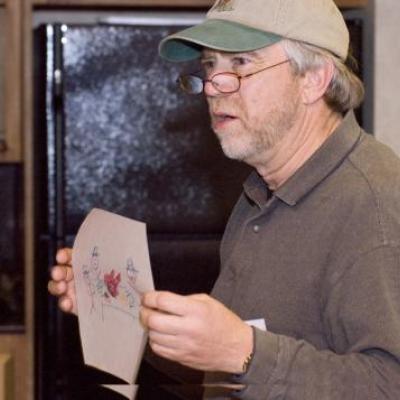 President
Bob Byrne Consulting
Currently, Bob is owner of Bob Byrne Consulting, a conservation consulting firm specializing in finding innovative solutions to conservation issues through strategic planning, programmatic reviews, evaluations, group facilitation and literature reviews.

Prior to forming his own company, Bob spent 30+ years in conservation where he worked for three state wildlife agencies, two conservation NGOs and a conservation-communications consulting firm.

Being an avid hunter and angler, Bob has a deep concern about passing on our hunting and fishing heritage on to future generations, and has focused much of his recent efforts on this task.

Some of his most recent projects include:

➢ Assisted The Council to Advance Hunting and the Shooting Sports (CHASS) and the Wildlife Management Institute (WMI) develop the National Hunting and Shooting Sports Action Plan that is being used as the framework to improve recruitment, retention and re-activation (R3) programs for hunting and the shooting sports.

➢ Assisted the Recreational Boating and Fishing Foundation (RBFF) and the Aquatic resources Education Association (AREA) develop a strategic plan for angler recruitment, retention and re-activation programs.

➢ Developed Environmental Stewardship Plans for 17 outdoor shooting ranges operated by the Wildlife Resources Division of the Georgia Department of Natural Resources.

Bob can be reached at bobbyrne2018@gmail.com or 540-937-2139.