Audience
natural resource professionals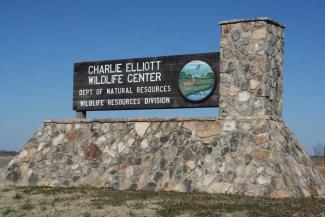 The 6,400-acre Charlie Elliott Wildlife Center, managed by the Georgia Department of Natural Resources, offers a variety of activities and programs. This beautiful area is centrally located in the state in a beautiful wooded setting near Mansfield, Georgia, making it easily accessible from Atlanta, Athens and Macon.
543 Elliott Trail
Mansfield, Ga. 30055
(770) 784-3059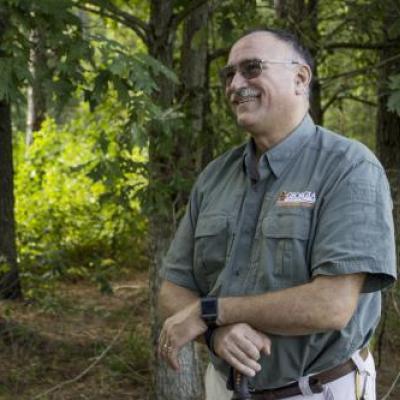 Director - Retired
GA Wildlife Resources Division
Rusty Garrison served as the Director of the Georgia Department of Natural Resources' Wildlife Resources Division from 2016-2020.
Rusty was with DNR for 20 years having served most recently as the manager of the Charlie Elliott Wildlife Center in Mansfield, Georgia. He served in numerous other capacities, including Assistant Chief of Game Management, State Coordinator of Project WILD, and Chief of the DNR Mountain Search and Rescue Team. Before his career with DNR, Rusty worked for the University of Georgia Cooperative Extension Service for nearly nine years.
Rusty has served as a CLfT instructor since 2012. He has assists with classes mostly at Charlie Elliott Wildlife Center in Georgia; but also teaches at Max McGraw in Illinois and at facilities in Colorado and Idaho.
Rusty holds the degrees of Bachelor of Science in Animal Sciences and a Master of Science in Wildlife Biology, both from the University of Georgia. He is active in his local community, having previously volunteered as a fire fighter and first responder for his county EMS. Rusty has traveled to over 75 countries while on mission trips and remains active in his local church. He is married to his wife Sue, has three daughters, and is a proud grandfather.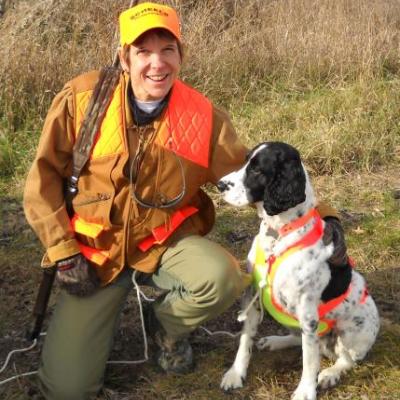 Conservation Officer, Retired (01/24/2019)
Formally with Iowa Dept. of Natural Resources, Law Enforcement Bureau
Joli began her career in conservation by volunteering and working seasonal positions in Colorado with the Student Conservation Association, the NPS, USFWS, and the Iowa Conservation Commission while attending and after graduation from the University of Nebraska at Kearney. In 1989, Joli left Colorado to return home to the Midwest to start her 3-decade career as an Iowa Conservation Officer. In 1999, she expanded her role as a law enforcement (LE) trainer with the IDNR, accepting the new position of Training Coordinator and eventually becoming Supervisor of Licensing and Training for fifteen years. Coming full circle, Joli worked her final years back in the field.
Joli's passions have evolved from LE training and "education through enforcement" to introducing new audiences to conservation and natural resources recreation and appreciation through programs including Outdoor Journey for Girls and Becoming an Outdoors Woman. She also enjoys working with Iowa State University (ISU) in outdoor skills programming, Hunter Education, class presentations, and presenting for over two decades with the Program for Women in Science and Engineering.
Joli enjoys trailrunning, bicycling, and paddling with her partner and dogs. She finds great joy and deep value in bird hunting (especially behind her late, beloved springer, Abbey), firearm and bow hunting deer from a treestand, and sitting in the spring woods calling turkeys. She is excited to spend more time doing all of that--and CLfT!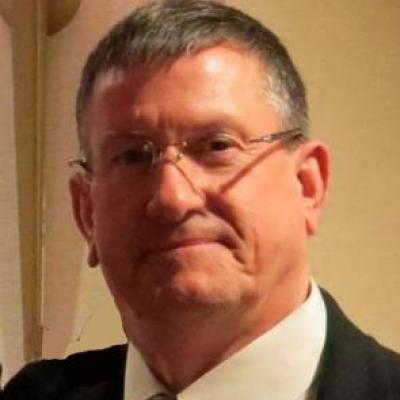 Director
CLfT
Prior to coming to CLfT, David was a Captain with the Indiana Department of Natural Resources Law Enforcement Division where he served for 27 1/2 years in a variety of positions including Field Officer, Environmental Investigator, Homeland Security Coordinator, Training Administrator and the Education and Training Section Commander. David holds a number of instructor certifications and specialties that includes: ILETB Master Instructor, Law Enforcement Firearms Instructor (Handgun, Shotgun and Patrol Rifle), 4H Shooting Sports Shotgun Instructor, Muzzleloading Rifle, Range Safety Officer, Indiana and Illinois Hunter Education Instructor and Indiana Trapper Education Instructor. David is a 1980 graduate of Vincennes University with an Associate of Science degree in Conservation Law Enforcement and a graduate of the 191st Session of the FBI National Academy. He is a three-term president of the Association of Natural Resource Enforcement Trainers (ANRET)(now a subcommittee of NAWEOA). David served as Secretary of the International Hunter Education Association, IHEA from 2009 to 2011.