Audience
university students
This workshop is for select students from midwestern universities.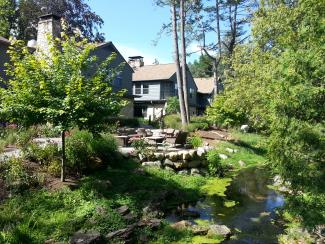 The natural setting of the Foundation combined with its first -class meeting, dining and lodging facilities available at Pond Cottage make McGraw a perfect location to host company business sessions or private events. This serene setting where time seems to stand still, will help increase the productivity of your seminars and meetings and will provide a relaxed atmosphere for special private gatherings.
Pond Cottage is the focal point for these activities with three conference rooms, 2 superb dining rooms presided over by 2 excellent chefs, 10 fireplaces and comfortable lounge rooms. 
14N322 IL Route 25
Dundee, IL 60118
(847) 741-8000